ENVRI Community International Summer School – Road to a FAIR ENVRI-Hub: Designing and Developing Data Services for End Users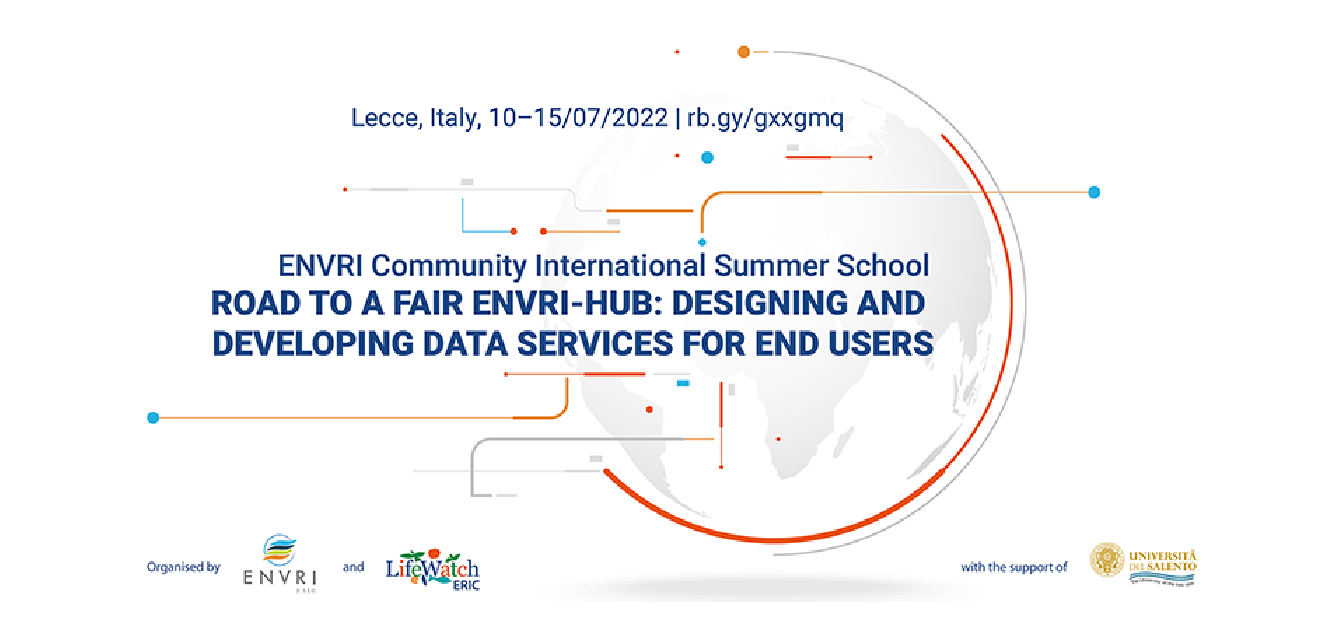 Lecce, Italy, 10 – 15 July 2022
Organised by ENVRI-FAIR and LifeWatch ERIC, the School has established itself as an unmissable opportunity to learn about FAIRness in the framework of Research Infrastructures. Having gone into depth on data FAIRness and data management during previous editions, in summer 2022 the school focused on The ENVRI-Hub for Scientists: Designing and Developing Services, Tools and Applications.
The school took place over a week, and on top of the time spent with experienced trainers, it also includes optional excursions and social events.
Target audience
The School was mainly aimed at IT architects, Research Infrastructure (RI) service developers and user support staff, and RI staff working on user interaction and community/network building.
Participation
Participation was free, and successful applicants were offered accommodation and lunch each day in the beautiful baroque city of Lecce in Southern Italy, on top of "extracurricular" activities such as restaurant dinners and excursions in the surrounding area on certain days. Travel must be self-funded.
You can find information about all previous editions of the school on our Training & Education page.